This is a very handy backseat organizer. I honestly don't think I have ever personally seen one with this many pockets! It has tons of pockets and will help you organize tons of things. We will be able to keep all of my daughter's necessities, she is 4 and has autism and spd so there are quite a few things that we have to have. Tablet and noise cancelling headphones, sunglasses, coloring book and crayons, whatever toys that are "required" that day, a change of clothes, wipes for messes, a drink, and of course snacks. It has adjustable straps so it fits our van seat well. It is waterproof and ECO friendly! It has elastic net pockets, Velcro pockets, open top pockets, and a zipper pocket.
​***I received this item free in exchange for my honest and unbiased opinion, which is what I have given***
​Jenny O.
Powered by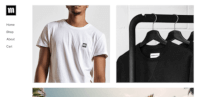 Create your own unique website with customizable templates.