My 4 year old autistic daughter is a major oral sensory seeker and is always putting things into her mouth whether it is clothing, toys, paper, etc. We try to deter this as much as possible by offering safe and sanitary alternatives for her. This is a very pretty and will go with many of her outfits. This is great not only for breastfeeding and teething babies while mom is wearing, but also for older sensory seekers. This is stylish so would be great for girls of many age ranges. I love the different sizes and textures of the beads and that it is freezer and machine safe. Please click link below to view product.
​***I received this at a discounted price in exchange for my honest and unbiased opinion, which is what I have given***
​Jenny 0.

Powered by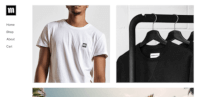 Create your own unique website with customizable templates.