​This is the SkyGenius Battery Operated Clip Fan. I have to say I am really impressed with the quality and power of this little fan. I love that it is rechargeable and portable so I can use it anytime I need it. It clips right onto my daughter's stroller to help keep her cool on the miserable hot summer days here in Texas. It comes with the rechargeable battery and the USB charger. It is great because I can charge it at home and have it ready to go but I can also use my adapter in my van to charge it on the go. There are so many uses for it whether at home or out of the home. You can take it anywhere with you, camping, hiking, fishing, doing yard work, or even out taking a walk. The heat here in Texas can get up in the hundreds so it makes me feel so much better taking my daughter out in it now that we have this fan and I know I can give her some relief from the heat even if we are just at the park. Depending on the speed that you use, one charge can last from 3 to 6 hours. It is very compact so it will fit in your diaper bag or even in a larger purse if you are like me and carry a huge one to make sure there is room for everything. Please click the link below to view the product.
***I received this item for a discounted price in exchange for my honest and unbiased opinion, which is what I have given***
Jenny O.
Powered by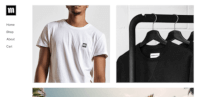 Create your own unique website with customizable templates.