​These are awesome! I made my husband and son some manly scented bar soap today. I poured the soap in and let it set for and hour. They came right out and were perfectly made. I love that I had these and were able to make them man themed friendly also. They are very well made and the go together well to where there isn't any leaking when you pour the liquid in. It is cool that I now have the option to make my guys some cool things that aren't girly. If you have a little funnel that fits in the hole it helps to get the liquid in there without a huge mess. The detail in these molds showed up great in the soap and there is a lot of detail which is neat. Please click link below to view product.
​***I received these at a discounted price in exchange for my honest and unbiased opinion, which is what I have given***
​Jenny O.

Powered by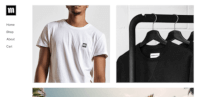 Create your own unique website with customizable templates.