​I use tea tree oil all the time and love it! This brand definitely compares to others that I have used. I use it on bug bites, toothaches, skin issues. It is a great quality, value, and a definite plus is the amazing price. It is a big bottle so it will last a long time which is awesome! It tastes like any other tea tree oil which once you get used to it, if you aren't already, then it isn't so bad. It doesn't smell quite like other tea tree oils though, it kind of has it own unique smell but you can still tell it is tea tree oil. For the quality, size, and price of this bottle it is one that I would recommend to others since it is a great value and a great product. I love using all natural products when I find ones that work, and this one works. There are many home made natural products that I have started making and tea tree oil is something that I add to most of them for the benefits. Please click link below to view product.
***I received this item for free for my honest and unbiased opinion, which is what I have given***
Jenny O.
Powered by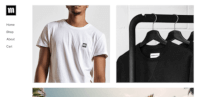 Create your own unique website with customizable templates.