This handy tool kit came just in time. I have an issue with breakouts a certain time of the month and am really bad at picking and making the blemishes worse. With these tools I can easily remove the whitehead of the pimple without irritating my skin and making a sore. These are extremely well made and very sturdy. I love the design of them and they are very easy to handle and work with. They come in a nice zipper case that keeps them all together in one place and makes it easy to take it with you when you are traveling or they are just the right size to be able to throw in your purse without taking up too much room so you will have them for everyday use. The only complaint I really have is that these don't come with instructions. There is a tool in the kit I am not sure what it is used for, it looks like a little pointy shovel. There needs to be something in the package that explains in detail what each tool is specifically made for. Other then that I would definitely recommend this kit as it is very nice. Please click the link below to see the product for yourself.
​***I received this kit for free for my honest and unbiased opinion, which is what I have given***
​Jenny O.

Powered by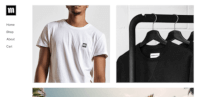 Create your own unique website with customizable templates.