I got this Monitor so I could keep an eye on my Oxygen level and Heart Rate. I have Tachycardia and sometimes my Heart gets to racing. I'm on a Prescription to help to keep it in control, but when I get real busy doing housework or anything else as far as that goes, then there are those times that its a good idea to see what my Heart is up to. I like that this Oximeter reads both The Oxygen and the Pulse. The CMS 500DL Generation Oximeter seems to be a very accurate Oximeter. I took it to the Doctor's with me when I had my appointment and checked it against the Oximeter that they use in their office. This one was dead on with theirs. Just for the fun of it, when I went to my moms house I also checked mine against hers, and guess what? They checked out the same also. So yep! I would say mine does pretty accurate readings. The CMS 500DL Generation is so simple to use. You put it on one of your fingers and you press the button. It reads your Oxygen level and Pulse rate in ten seconds on an easy to read Large LED Display. This Oximeter is not only good for any individuals that has Health problems, but for any one who is a sports enthusiast,

like mountain climbers, skiers, bikers or anyone interested in measuring their SpO2 and pulse rate. In fact this Monitor is suitable for all ages. It accommodates a wide range of finger sizes, from children to adult. The CMS 500DL Generation Oximeter also comes with a Silicon Cover to protect your meter from getting damaged or from getting dirty. It also has a Lanyard, for easy carrying. Two AAA batteries are also supplied. My Oximeter is also a pretty Purple ( my most favorite color ). I received this product free for my honest, unbiased opinion. Click button below to see the product.
​Joana B.
Powered by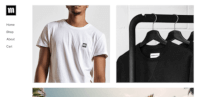 Create your own unique website with customizable templates.