So, I live in an area where hurricanes can and have hit. I need to be prepared and put together an emergency kit so if and when we are ever stuck here when a really bad storm or hurricane hits we will be ready. This is the first item I have bought to put in my kit. It is perfect for what I need it for. I wouldn't recommend if for every day use as it doesn't look or feel like it is sturdy enough for that. But for occasional or short term use like in the even of an emergency it will definitely do the job. I like that the tube part breaks down so it takes just a little space to be able to store it in. I will store it in the box in a chest that our emergency items will be stored in so in the event that we ever may need to get to it we will be able to easily. I have 3 kids so this will be handy to be able to provide water to them even when the electricity is out and we can't use our one that plugs in. Please follow the link below to view product.
​***I received this item at a discounted price in exchange for my honest and unbiased opinion, which is what I have given***
​Jenny O.
Powered by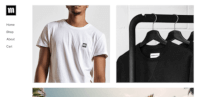 Create your own unique website with customizable templates.