​This is a great product! I love that it can sit on the table next to my recliner so I can plug in my laptop and I love even more the usb slots so I can charge my phone and my daughter's gps watch at the same time without having to have them clutter up the ports on my laptop. It has 2 plugs and 5 usb ports. It is great that it has a unique stylish design so I don't mind at all that it is visible to anyone in the room. This has the option to get black or white so you can get the one that best suits your décor. Please click the link below to view product.
***I received this item at a discounted price in exchange for my honest and unbiased opinion, which is what I have given***
Jenny O.
Powered by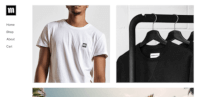 Create your own unique website with customizable templates.