​This is the Ohuhu Oscillating Sprinkler. It covers up to 3600 square feet. This sprinkler is has a fully adjustable range control with 4 patterns, right side, left side, central area, and full range spray. This is great for medium and large size yards. It has 4 metal tube construction that provides stability and a reliable operation season after season. The aluminum spray tube has 18 precision drilled brass jets that promote even watering. I have a bayou in my back yard so I have honestly never had to water my yard. Between the bayou and the lovely rain, we get quite often my yard stays nice and green. But I do have a 5-year-old daughter that love water and loves getting wet. So, this sprinkler will be so much fun for her to be able to get outside and play to her little hearts content in the water. She will have so much fun running and playing. She loves the rain so I know she will have just as much fun playing in the sprinkler on a hot summer day. Please click the link below to view the product.
***I received this item free in exchange for my honest and unbiased opinion, which is what I have given***
Jenny O.
Powered by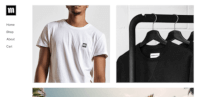 Create your own unique website with customizable templates.