We have been having problems with getting Brown Recluse Spiders in the house for the last few years. We have been putting down glue traps everywhere, in the hopes of catching them. Its so scary to think you could be sleeping at night or go to put your clothes on, and you could have a spider bite you. So I decided to try the PestZilla Electronic Pest Control Repeller, in the hopes that it will prevent the spiders or any other kind of pest to come in the house in the first place. You simply plug it in and it will help to rid your home entirely of all your pests. It's effective for all pests, rodents and insects. There is no need to use any messy chemicals, traps or pesticides, and it's completely silent for humans and home pets. Effective for ants, roaches, spiders, bugs, fleas, rats, mice and much more. The pest repeller is fully silent and features LED indicator lights to notify that waves are working and also Features as a soft LED night light.
The PestZilla protects against outdoor insects and rodents infiltrating your home. It works by utilizing electromagnetic technology that sends electronic pulse signals through the wires of your wall thus irritating all pests, and effectively prevents them from trying to enter your home. The PestZilla Pest Repeller ensures that rodents and insects will all be removed from inside your walls. By utilizing electromagnetic technology, causing your home wiring to send electronic pulse signals through the walls, it effectively disturbs the nests of rodents and insects inside your walls. It protects an area of up to 5,000 Sq. Ft. However ultrasonic sound cannot penetrate hard surfaces like furniture, cabinets, walls, or ceiling and cannot go around corners. It is recommended to get one unit for each room if you have a rodent problem. I have mine plugged in Upstairs, because this is where my bedroom is. If I don't see any Brown Recluse Spiders in the next few months, then I am sure to get more. I received this product for free for my honest, unbiased opinion. Click button below to see product.
Joana B.



Powered by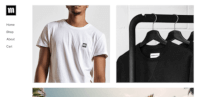 Create your own unique website with customizable templates.