These Stretchyz Sheets are absolutely amazing! My daughter is five years old and she has autism and adhd. With autism and adhd she has sensory issues and sleep issues. She has never been able to wind down on her own to be able to go to sleep at night. To go to sleep she has to take melatonin just to be able to relax enough to fall asleep. Even with melatonin she would only sleep a couple of hours then end up in my bed. Since she has gotten her sheets she sleeps in her bed a couple of hours longer then before. She really loves her "huggy sheets" as she calls them. I have noticed a major decrease in her tossing and turning and restless sleeping. Before she had these sheets she would thrash around all night long but with these she seems more relaxed and at ease then before. I know this isn't a solution to her problems since she has so many but to know that she can be relaxed and feel peaceful while in her bed at night is such a great feeling. She loves the feel of her sheets because they are so soft and stretchy! With it being made of nylon lycra she even sleeps completely underneath, head and all, and I can feel at ease because I know she can still breathe under the sheet. The Stretchyz Sheets have great stretch and they recover perfectly so they do not stretch out of shape. The customer service with this company is impeccable and so very great to deal with. The construction of these sheets is perfect, they are very well made and stitched wonderfully! I love the way they were folded and tied with a fabric bow when they arrived. These are a perfect gift! Please click link below to view product.
***I received this item for free in exchange for my honest and unbiased opinion, which is what I have given***
Jenny O.
Powered by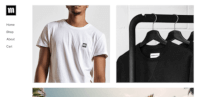 Create your own unique website with customizable templates.