​My 4 year old daughter, soon to be 5 has been diagnosed with autism and adhd. Along with those she has a lot of hyperactivity, some anxiety, and also has sensory processing disorder. She receives occupational therapy and physical therapy. In both of her therapies they work a lot with her on multiple things but also on the sensory issues. We also implement many of the things in our daily life that they work with her on in therapy. One method that is used with her in therapy and with us is brushing. It is very calming for her, when she allows us to do it. I found this brush and wanted to try it for her brushing and it is very nice. She loves the feel of it on her skin and allowed us to use it on her a lot easier then some of the other brushes we have tried. I think this will come in handy not only with us but when her therapy starts back up after spring break. It is very sturdy and I like that it has the handle extension on it so when she get a little older she may be able to use it herself for self calming. Please click the link below to view this item.
***I received this item at a discounted price in exchange for my honest and unbiased opinion***
Jenny O.
Powered by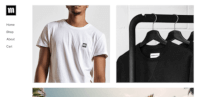 Create your own unique website with customizable templates.