​This was the perfect birthday gift for my outdoorsy brother! He is always going on adventures and this is a great item and is compact in size so he can always have it with him when he is out exploring. It came with a pot with lid, frying pan, 2 bowls, a ladle, a spoon, loofah sponge, small flashlight, wire saw, and a mesh bag to keep it all in. It is the perfect size to keep in a backpack to have with you. The pans are made of eco-friendly anodized aluminum material and they are non stick. They are very light weight so easy to carry. The pans fold down and stack together nicely and the other items can store right into the pans before being put into the mesh bag. They are perfect for one person to be able to heat up a meal to feed themselves and keep energized while out hiking, fishing, or camping. I always have a hard time figuring out what to get for my brother but when I saw this set I knew it would be perfect and I knew it would get used! Please click link below to view product. (When clicking the link this product is now a 12-in-1 with an added ignition kit)
***I received this item at a discounted price in exchange for my honest and unbiased opinion, which is what I have given***
Jenny O.
Powered by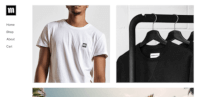 Create your own unique website with customizable templates.