​This is the Luxolite LED Headlamp Flashlight. This headlamp is pretty amazing and has a wide variety of uses! We use it anywhere from going out and closing and locking our main gate at night after dark, to me using it to have my hands free to clean my sewing and embroidery machines. It is such a pain trying to figure out how to clean my machines and have enough light to see the inside of them. I have tried to prop flashlights, hold a flashlight in one hand while using the other to clean the machines, etc. This has solved that problem for me. I can now have both of my hands-free while cleaning my machines and have ample light to see where I need to clean. It has 4 light setting 10 lumens, 75 lumens,160 lumens, and SOS. With the 4 settings it makes it perfect for anything you may need it for whether it is reading at night or using it while out hiking, running, camping, or fishing. We make sure we have it is a handy, easy to find location, so we can get it at any time. We live in a hurricane prone area and sometimes the storms get pretty bad and we lose electricity so this also makes a great emergency flashlight. You can also use the SOS function on it when you have an emergency and are in need of help. The other button is for the red night vision mode which includes steady and strobe. This headlamp is lightweight, durable, and waterproof. It runs off of 3 AAA batteries which are included and has a lifetime guarantee. Please click the link below to view the product.
***I received this item for free in exchange for my honest and unbiased opinion, which is what I have given***
Jenny O.
Powered by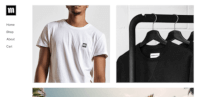 Create your own unique website with customizable templates.