​This is the SkyGenius Mini Rechargeable Fan. This mini portable fan packs a lot of power in a small package. It is great to take anywhere with you that you may need some relief from the awful summer heat and small enough to fit in many bags and purses. It is 5.1 inches by 1.3 inches by 3.5 inches. I was so amazed at how much air that this little fan blows. For this fan being so small, you wouldn't expect that it would blow so hard but it really does. It has 3 levels so you can choose the strength of air that you are needing and comfortable with. It has a lanyard included so that you can hang it around your neck which is perfect for the beach, fishing, camping, and hiking. Throw it into the diaper bag so you can always give your little one some relief if you are out and about running errands and they get too hot. I love that it is rechargeable just plug it in and it will always be ready to go when you are and no more wasting money on batteries. Please click the link below to view the product.
***I received this item for a discounted price in exchange for my honest and unbiased opinion, which is what I have given***
Jenny O.
Powered by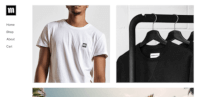 Create your own unique website with customizable templates.