​These are a great size and pretty well made. The metal is kind of thin so I am not sure how long it will be before they get bent out of shape. There definitely needs to be more threading on the lids to prevent them from coming loose. Some of the seasonings leak out but not a whole lot. These would be great for camping, bbqs, etc. I bought them for my husband's lunch box but they are kind of big plus they were leaking in his lunch box so they didn't last in there a very long time. If you want to take a variety of spices with you these would be awesome since there are 6 different shakers plus the handy carrying case. These would be a great gift for someone who does a lot of traveling or camping so they could have that variety with them. Please click link below to view product.
***I got these at a discounted price in exchange for my honest and unbiased opinion, which is what I have given***
Jenny O.
Powered by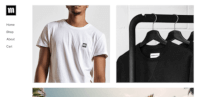 Create your own unique website with customizable templates.